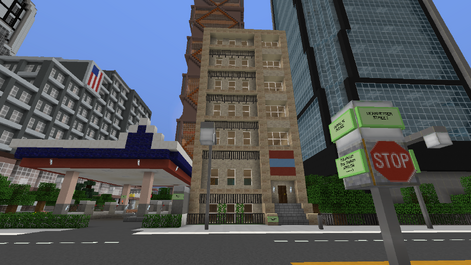 20 Werkheiser Street (locally nicknamed the "Lone Sandstone") is an apartment building located in the City Center neighborhood within the City of Adustelan. It was built in 1908.
It was originally one of several narrow apartment buildings constructed in a row on Werkheiser Street, but all others were demolished by 2004, when the building received its informal moniker. All buildings to the east of it burned down in a fire in 1998, and a Bluval gas station currently takes their place. All the buildings to the west of it were demolished in 2004.
Windows were added to the building's east face in 2001, but the west face remains flat-faced.